St. Briavels Assembly, Snooker & Reading Rooms
About St. Briavels Assembly Rooms: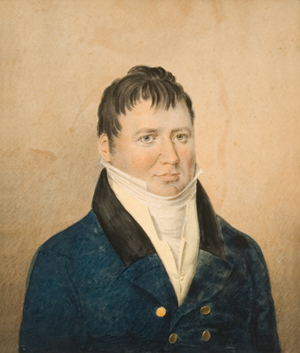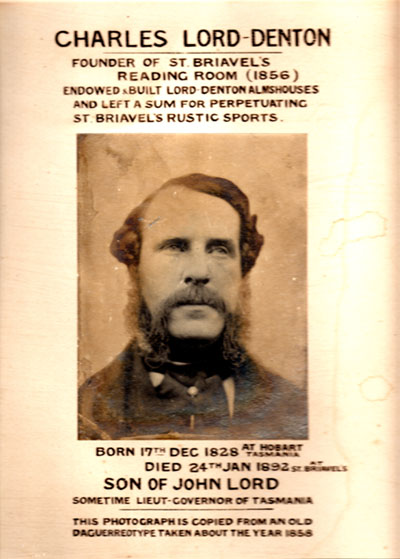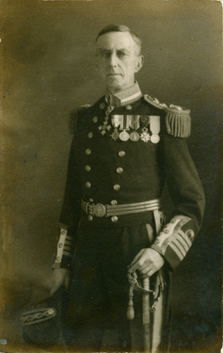 Lord Denton [left & centre] and Surgeon Capt. O.W. Andrews CBE [right], of St. Briavels
Pictures 1 and 3 courtesy of Deborah Bridget Asbell, Grandaughter of Surgeon Capt.O.W.Andrews.
History:
The St.Briavels Assembly, Snooker & Reading Rooms are funded & run as a charity, having been built & donated to the parishioners of St.Briavels by Captain Octavius W.Andrews CBE, using money donated by his uncle, Charles Lord Denton, circa 1900. [registered charity nos. 301610 & 124367]. The photo featured above of Capt. O.W. Andrews was taken in 1925.
Currently we have relatively little knowledge of Charles Lord Denton & his nephew Captain O.W. Andrews CBE, apart from their generous donation to the parish of St.Briavels of the Assembly Rooms. However, we are researching this at the moment, so if you have any information you can give us, we would love to hear from you. Contact has recently been made with Deborah Bridget Asbell, the Granddaughter of Captain O.W. Andrews who has very kindly sent some pictures and family background, which will be published on this site soon. In the meantime you might want to bookmark this page for future updates.
Today:
Today, the Rooms consist of a main Assembly Hall, with stage, back stage dressing room / office and seating for approximately 120 people concert style, or around 90 people seated at tables. This main hall was rebuilt in 2008 and re-opened in Feb 2009. It is now very warm, inviting and well lit. We also have a kitchen, an additional meeting room / store room, ladies & gents toilets, a very pretty 'reading' room and a snooker hall. These additional rooms require renovation and funds are currently being sought to complete the overhaul.
Many regular activities are held in the hall, such as playgroups, salsa classes, yoga and council meetings. We also host various one off events, from sales to shows & dances. It's a great venue for such things and improving all the time. Why not hold one of your own events at the Rooms? It's perfect strolling distance from both the churches and would be ideal for receptions & parties!
Our biggest fund raising success story so far is the very popular 'Local Produce & Suppliers Market', which was started in June 2006 in aid of the contiuned refurbishment of the Rooms. The market is nearly always held on the first Saturday of every mont, apart from bank holiday weekends. When work began on the Assembly Rooms the market was moved to the Pavilion and even though the Assembly Rooms have now re-opened, the market will continue to run from the Pavilion for the time being. It attracts many award winning food and drink producers from across the region and is featured on tourist information literature as a good place to visit to stock up on local flavours for self catering holidaymakers. The market offers a wide selection of quality produce ranging from rare breed pork, poultry, organic fruit, veg & bread, cheeses, cakes & award winning local cider, beer, wine & champagne! Not bad! Not bad at all...
Future:
It's big! Phase 1 of the renovation project has been completed and we now have a warm, watertight & pleasant village hall at long last!
HOWEVER.. we need to raise more funding to extend the renovation works to the snooker room, loos, kitchen, small office and reading room. Like all charities, the future of St. Briavels Assembly Rooms depends wholly on donations & fund raising for it's future development & maintenance. Please try and donate either some time or money to help complete the improvements.
It is vital that we have as much input and feedback as possible on what the parishioners of St.Briavels want from their Assembly Rooms in the future, so that it can be considered during development work. Have a say on YOUR Assembly Rooms future! send your comments & ideas to info@st-briavels.com .
We've held numerous fund raising events and they have gone down a storm! A very big THANK YOU to those who attend our events and especially to those of you who lend help to run them! We will be holding even more, so watch this web site for details. Your attendance really does count and only serves to bring even more great entertainment to your doorstep!
You can join our e-mailing list if you would like to receive updates on what's on by sending a request to events@st-briavels.com. If you want to get involved, either by volunteering your time to assist with fund raising events or joining our committee - or even by maiking a donation of any size, all would be gratefully received.
Location:
In a designated Area of Outstanding Natural Beauty, the richly historic and quaint English village of St. Briavels nestles on the edge of a limestone plateau, soaring almost 800 ft above the wooded hillsides of the Wye Valley & Forest of Dean, commanding spectacular views overlooking the English / Welsh Border and Offa's Dyke.
With its ancient moated Royal Castle, St.Briavels enjoys many visitors and is home to diverse population of approx 1200. Although predominantly an agricultural community, there are a particularly high number of talented Arts & Crafts people living in the parish.
St.Briavels Castle - which is just a stone's throw away from the Assembly Rooms - has been a Norman fortress, a Royal Castle & hunting lodge of King John - and visited by Henry II, who made St Briavels Castle the Administrative and Judicial Centre for the Forest of Dean. It has also been a prison, a school & a private house, but today it is a Youth Hostel!
Due to the vast dense forest, which once supplied most of the timber for the country's fleet of naval ships, the area is also home to a dense & varied population of wildlife, including rare species such as free roaming Wild Boar, Eagle Owls & Peregrine Falcons as well as Kingfishers & Otters in the valley below.
Running either side of the Forest of Dean, there are two rivers that define the area, the Wye & the Severn, which are rare in themselves, being famed for having the rare delicacy of 'elvers' [baby eels] in their waters.
It is a combination of the Royal connections, stunning views, rich wildlife and the beautiful woodland walks along Offa's Dyke [whose exceptional bluebells & wild garlic in Spring inspired Wordsworth himself] - that to this day still contributes to vast numbers of visitors to St.Briavels throughout the year.
Click here for interactive map.
The Assembly Rooms are right in the centre of St.Briavels village, practically opposite the George Inn, just yards off the main Chepstow to Coleford road [B4228] in Gloucestershire.